Biographies
Ben J. Lipps, PhD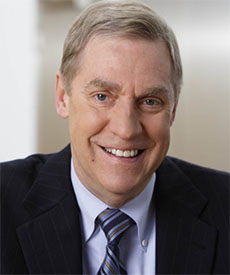 Ben J. Lipps, PhD, Chairman and Chief Executive Officer of the Fresenius Medical Care Management Board from 1999 to 2012, graduated from Purdue University and received masters and doctoral degrees in chemical engineering from the Massachusetts Institute of Technology (MIT).
Dr. Lipps led a research team at Dow Chemical that developed the first artificial hollow-fiber membrane for use in dialysis. This innovation reduced the blood priming volume outside the body during dialysis and enabled many more people to tolerate dialysis procedures. In the early days of dialysis, few people could tolerate the large amount of blood removed from the body during dialysis. This advance enabled more people to tolerate dialysis and is used in almost all dialyzers today.
Dr. Lipps later went into business for himself, and then in 1985 began working with the U.S. subsidiary of the German health care group Fresenius, where he was CEO of Fresenius USA until 1996. Together with Gerd Krick, then CEO of Fresenius, he managed complex negotiations for the acquisition of National Medical Care (NMC) in 1996. He then took the helm of the newly founded Fresenius Medical Care in North America and has been Chairman and CEO of the Fresenius Medical Care Management Board since 1999.
Dr. Lipps' career exemplifies the application of scientific innovation to advance patient care. He has long emphasized the importance of researchers visiting patients in dialysis treatment facilities, and has committed a significant amount of his own time visiting with dialysis patients in the clinic setting. He considers these exchanges a primary motivator to all those involved in advancing treatment. In addition, under Dr. Lipps' leadership, Fresenius employees are provided a 24 hour hotline to allow all staff members the opportunity to suggest improvements in patient care.
At Fresenius Dr. Lipps has worked to expand dialysis care into regions where no such care has been available, and he believes the next advances in care for kidney patients will result from developing a truly integrated approach to the medical care of kidney patients worldwide.
Throughout his career, Dr. Lipps has demonstrated the ability to translate research and innovation into improved care and quality of life for patients. His innovative leadership and ability to coalesce research and clinical perspectives to improve patient care mirror the goals of the recipients of the Ben J. Lipps Research Fellowship Program.