Biographies
Norman J. Siegel, MD, FASN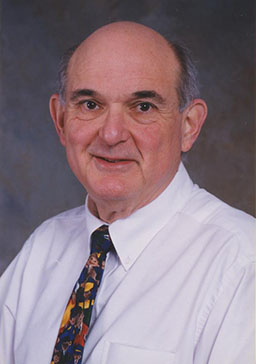 Norman J. Siegel, MD, FASN is widely acknowledged as one of the world's foremost pediatric nephrologists. A Phi Beta Kappa graduate of Tulane University, Dr. Siegel attended medical school at the University of Texas Medical Branch in Galveston, TX before completing his pediatric internship at Yale University.
After residency, Dr. Siegel became the first postdoctoral fellow in pediatric nephrology at Yale, working in the laboratories of Dr. Michael Kashgarian and Dr. John Hayslett. He quickly rose through the ranks to become a tenured professor at Yale in 1982. He was elected to the American Society of Clinical Investigation in 1983 and held subsequent leadership positions in the American Society of Pediatric Nephrology, the International Society of Pediatric Nephrology, the National Kidney Foundation, the Society for Pediatric Research, and the American Board of Pediatrics, among other organizations. Dr. Siegel served as president of ASN from 2002 to 2003. He also sat on numerous scientific review groups of the National Institutes of Health (NIH).
Dr. Siegel's clinical and basic science research contributions were substantial. Working with Dr. Fredric Finkelstein and others, he established the first classification system for the pathology of kidney transplant rejection, allowing clinicians to predict outcomes based on biopsy results. As a pediatric nephrologist, Dr. Siegel conducted innovative studies of kidney disease in children, particularly in the areas of glomerulonephritis, lupus, and minimal change disease. He led research in renal hemodynamics and metabolic alterations of the kidney during acute renal failure, and, with Dr. Robert Shulman, he pioneered the use of nuclear magnetic resonance methods of assessing adenine nucleotide metabolism of the kidney in vivo. His cellular and molecular biologic studies of the role of heat shock proteins in ischemic renal injury have provided insight into therapeutic pathways for the management of acute kidney injury. A prolific investigator, Dr. Siegel was the author of more than 200 publications and served on the editorial boards of several scientific journals, including the Journal of the American Society of Nephrology (JASN). He contributed chapters to many medical textbooks and co-edited the 21st edition of the classic textbook Rudolph's Pediatrics. He received many honors and awards, including the Mitchell I. Rubin Award for Distinguished Achievements in Pediatric Nephrology, the Founder's Award of the American Society of Pediatric Nephrology, and the James Colangelo Achievement Award of the National Kidney Foundation of Connecticut.
Dr. Siegel was also an outstanding teacher and mentor, nurturing the early careers of numerous postdoctoral fellows and pediatric residents who continued on to faculty positions around the nation and world. He was also a devoted clinician and committed to educating and involving the families of the children he cared for. Dr. Siegel passed away in April 2006.