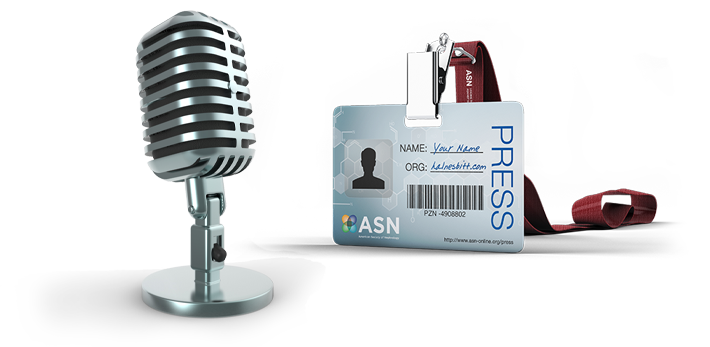 About ASN
Since 1966, ASN has been leading the fight to prevent, treat, and cure kidney diseases throughout the world by educating health professionals and scientists, advancing research and innovation, communicating new knowledge, and advocating for the highest quality care for patients. ASN has nearly 21,000 members representing 140 countries. Learn more about ASN, its mission, leadership, and programs in the latest edition of ASN At A Glance.
Interview Requests
Looking for expert comment? ASN can arrange interviews with ASN leaders and journal authors; find a physician or researcher to comment on an issue; and assist with background information.
Embargoed Content
ASN provides accredited registered journalists advanced access to embargoed content. Learn more about this service and register as a member of the media online.
ASN Kidney Week
ASN Kidney Week is the world's premier nephrology meeting. More than 13,000 leading kidney health professionals gather to share the latest advances in kidney science.